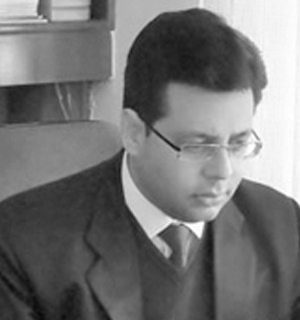 B.Com, LLb., FCA.
Partner (Audit and Assurance)
at Dehradun office.
Mobile 91 97 562 08586
E: sanjay.arora@hemantarora.in
On the advise of a friend then working at the firm Sanjay who told him to start with a smaller firm to gain the best all round training and keep his future career options as wide open as possible, Sanjay joined the firm in 1995 as an article trainee.  Sanjay trained at the Dehradun office of the firm. However with the amount of responsibility he was given, combined with the friendly open atmosphere he experienced at the firm he decided that  HEMANT ARORA & CO. was actually the place he was looing for.
In over fifteen yeas Sanjay has risen to the role of Partner with direct responsibility of Dehradun's clients. With a well rounded background in all things financial including accounting, auditing and taxation matters, Sanjay makes a great client contact being able to answer most queries. Sanjay has significant experience in all areas of accounting, auditing and taxation as well as business development and advisory work.