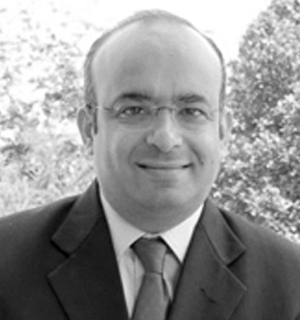 B.Com, FCA.
Senior Partner & Head – (Tax practice)
at Gurgaon (Delhi NCR) office.
Mobile:+ 91 98 370 28795
E: jeetan.nagpal@hemantarora.in
After graduating with third rank in the order of merit from HNB University in 1998 and initially taking his accountancy training at one of the oldest accounting firms in the country, Jeetan realised that it was time to move to HEMANT ARORA & CO. – a firm set up by his cousin, Hemant – which was growing rapidly and provided ample opportunity to excel in profession. Jeetan joined the firm as an article trainee at the firm's Roorkee office in 1989 and started assisting Hemant in expanding the firm. Jeetan was awarded meritorious scholarship by the Institute of Chartered Accountants of India and qualified as an accountant in 1992.
Within three years of joining HEMANT ARORA & CO. the firm converted itself into a partnership firm and Jeetan became the founding partner alongwith Hemant.
Jeetan was entrusted with responsibility of setting up the firms' first branch in Dehradun. He set up the Dehradun office in October 1992 with a staff strength of two which in almost two decades has grown to be the base office for three partners and a twenty five member strong time. Today the Dehradun office is one of the main offices of the firm serving a very large array of clientele in the field of domestic and international taxation, auditing and consulting.
Having big aspirations for the future and keen to expand the firm's client base further, Jeetan initiated the firms practice in New Delhi and Gurgaon.
Apart from being a multi disciplinary professional, Jeetan has over the years developed expertise in domestic and international taxation and has since assisted firms clients on numerous tax strategies and tax policies. Jeetan has represented the clients before various levels of tax forums – be it the first level assessment stage, transfer pricing officers, or the appellate forum at Commissioner Appeals, Dispute resolution panel, Income Tax Appellate Tribunal. Jeetan has also had the privilege of working with some of the best known lawyers in the country on the tax matters of the firms' clients whenever the need has arisen to engage them for representation before the High Courts or the Supreme Court of India.
Jeetan has a unique wealth of experience which he draws upon to assist clients in his role as their first point of contact at HEMANT ARORA & CO.
Jeetan's hobbies are following Indian cricket. Jeetan is an avid reader and he loves travelling to distant locales with his family during vacations. Lately Jeetan has developed an interest at golf and is horning his skills at the game.