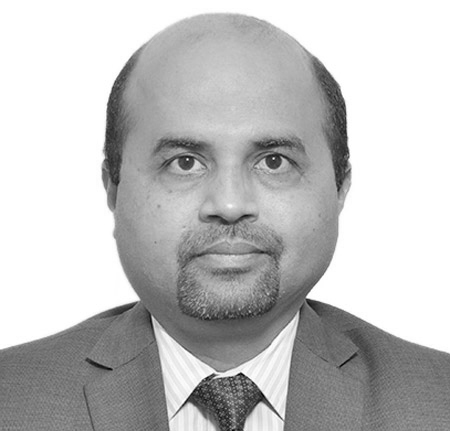 Chartered Accountant
Advisor GST practice
Rahul Renavikar is qualified Chartered Accountant, and a Cost & Management Accountant. He has more than 21 years of experience, out of which 6 years in Tata Motors and 15 years in Big 4's i.e. PWC and E&Y. Rahul's consulting experience includes tax reforms and assisting Tax administrations within and outside India.
Rahul specialises in Indirect taxes and has been advising Indian and multinational conglomerates across various industry verticals. He has a unique combination of tax technical, tax technological and tax transformational experience. He has been instrumental in suggesting avenues for tax revenue augmentation for Governments and tax cost optimisation strategies for businesses including strategies on increasing the effectiveness of the tax function.
Rahul has a flair for using technology for tax solutions. He was an invitee member of a group formed by the Maharashtra Sales Tax Department for testing the Goods and Service Tax Network (GSTN).
Rahul has led VAT / GST advisory as well as compliance teams serving blue chip brands. He has suggested system related changes for enhancing indirect tax function's effectiveness and achieving complete compliance objectives. Currently, he has a special focus on the impending GST introduction in India and has led many GST implementation projects.
In his stint with the Big4 Firms, Rahul had closely worked with the Global Head of Indirect Taxes for about two years in Europe and in the Middle East wherein as a Business Process and IT expert, he had assisted one of the leading countries there in designing a GST system. As a Project Manager, he has helped the Government of Maharashtra implement VAT in the State. He has also assisted the Punjab Government in augmenting VAT revenues. He is actively involved with various State Government Departments in India in discussions on the GST design and framework.
He has authored numerous articles for business papers. He has also co-authored the Guidance Note on VAT Accounting and Auditing for the Institute of Cost Accountants of India. He is a member of the GST Advisory Board constituted by the Institute of Cost Accountants of India.